Reminders for this week!

Fire Safety Village Field Trip on Wednesday, September 21st. Remember if you send a lunch from home it needs to be in a disposable bag.

Friday, September 23rd is the school-wide STEM DAY. Students in fourth grade will design, create, and improve a weather instrument. We are in need of a few items plastic drink bottles ( 16 oz water bottles) and paper towel/toilet paper rolls. Thank you for the ones already sent in!

Pinwheels for peace tonight at the food trucks! Mrs. Mullins would love for you to join her as we put out hundreds of pinwheels made by the students. 5 pm

Please see my blog from last week about privacy folders and let me know if you can help!

Fall Break next week! I hope that you and your child will enjoy some time together and everyone can enjoy some fresh air. I am looking forward to some time with Wyatt!

​

SUPPORT THE PRIDE DONATION DEADLINE EXTENDED! Donations will be taken until the end of the week. Please consider making a donation if you have not already. Thank you for ​supporting our school and the goal to raise $60,000 for 60 years of KSE

STEM DAY materials needed! Please send in toilet paper or paper towel rolls and
16 oz water bottles over the next week if you have them. Thank you!

Movie Night is this Friday! Zootopia will be featured and a fun time had by all. 7:50pm at K-1 campus

I am in need of privacy folders. If any of you have an interest or knack for making things out of cardboard and can help out, let me know. It would be cheaper than me ordering them online and would help me out tremendously! Below is a picture of what I have used in the past and worked well. They can be made with two manilla (or any color) file folders or with pieces of cardboard.


- Fire Safety Village permission slips, sign and return! Sack lunches will include cheese sandwich or ham-n-cheese. If your child brings a sack lunch from home it needs to be in a DISPOSABLE bag.
Fire Safety Village Field Trip Wednesday, September 21.

- Don't forget to check the blog for all of your child's teachers. You will find information specific to their class.
​- Also, if you were not here for open house make sure to contact the school about your ParentVue sign-in information.

Please remember to check over your child's agenda each night. Each subject should have something written in it, even if it is "none". This lets you know that your child has written down all assigned homework.

Lastly, graded papers come home tomorrow and each Tuesday. Please make sure to return these folders by Thursday so that I have time to check them and prepare for the next week. Any papers with a grade below 73% needs to be signed and returned.



Powered by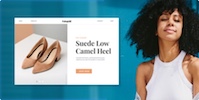 Create your own unique website with customizable templates.